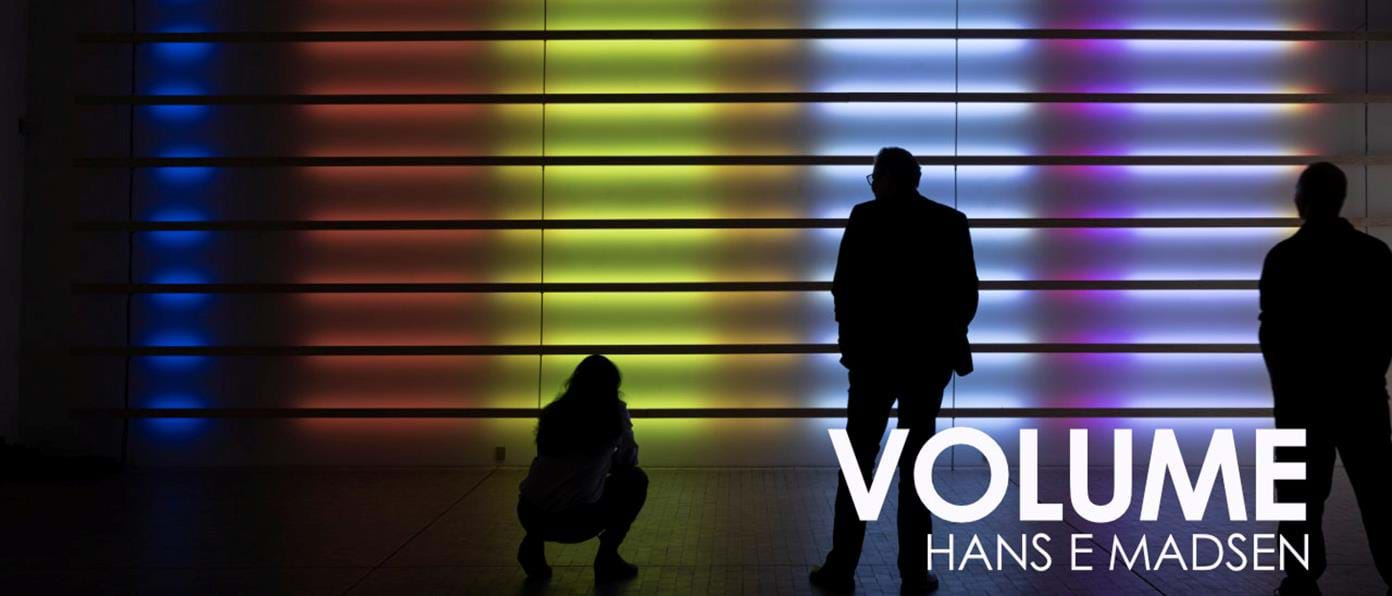 HANS E MADSEN

30. 04. 21 - 29. 08. 21
Experience the world of light artist Hans E Madsen.
Many have probably noticed the distinctive work "Colors on wall", which is mounted on Bornholm Art Museum's southwest-facing gable. It was created by Hans E Madsen in 2016.
Several of the works in the exhibition "Volume" are, like the work on the art museum's gable, created as single works for public, outdoor spaces. For "Volume", Hans E Madsen has versioned the works especially for the special exhibition halls in Bornholm's Art Museum. Inside in darkened rooms, the works' light, colors and movements are intensified. Hence the title of the exhibition: "Volume".
​