EXPERIENCES FOR THE ENTIRE FAMILY
Bornholm Art Museum offers a range of experiences for children and families.
Discover Bornholm through art, watch a movie in the museum cinema, or enjoy the fresh air in The Sculpture Park.
There is a small artist in every child - let the children unfold their creativity in the Kids' Creative Corner.
Here you can experiment with crayons, pencils, scissors, and glue sticks to create your very own artworks while enjoying the view of fields and nature.


ACTIVITIES DURING THE SEASONS
Bornholm Art Museum invites children and families to take part in fun and creative activities. Most of the activities are being held during school holidays.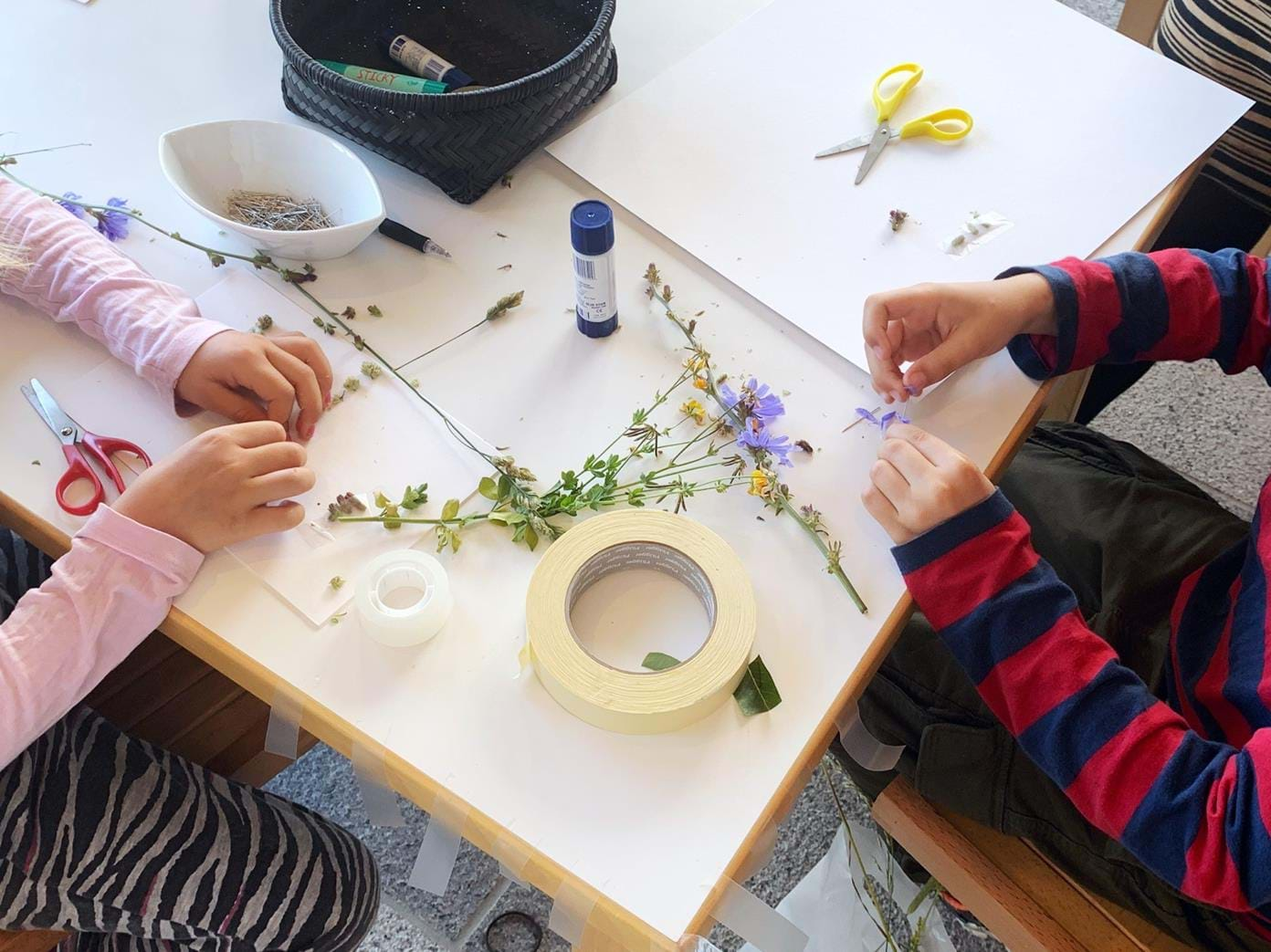 ANIMALS IN ART
Do you want to make the museum visit into a game? Then you will have to take a close look at the art.
Ask the museum guide at the ticket sales for the game paper Animals in Art.
Let the hunt begin - will you be able to find all the animals hidden in the art?

The museum offers free admission
for children and young adults under 18.

LET THE TODDLERS LEAD THE WAY
Children of all ages will have a memorable experience at Bornholm Art Museum.
Let hands and feet wander through the museum to explore different building materials as well as the colors and sizes of the galleries.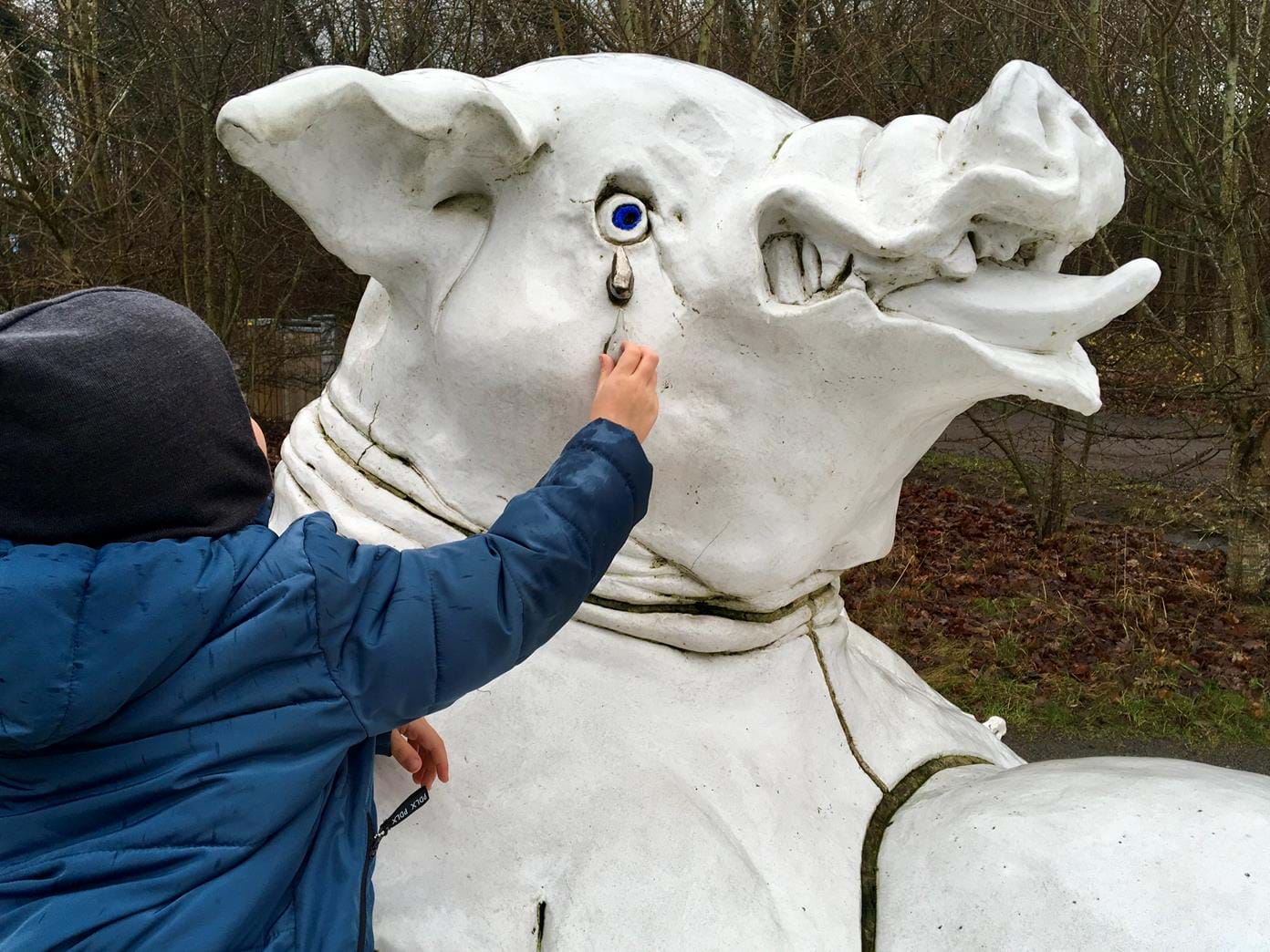 BIG EXPERIENCES TO SMALL PEOPLE
Explore the exhibition(s) and collection as a family. Art is a perfect conversation starter for both reflections and questions.
The shape of the building awakens curiosity and you can get a new perspective on the outside world through the windows found in quirky places.
Enjoy the view from the octagonal tower or follow the museum bridge between the trees reaching towards the sea.
WATCH A MOVIE
At Bornholm Art Museum children and families can take a break in the museum cinema for free.
Ask the museum guide at the ticket sales and they will help you find a family short film or movie.
In the museum cinema you can meet the Czech drawer Zdenek Miller's mole called Krtek or the Danish cartoon character Cirkeline.