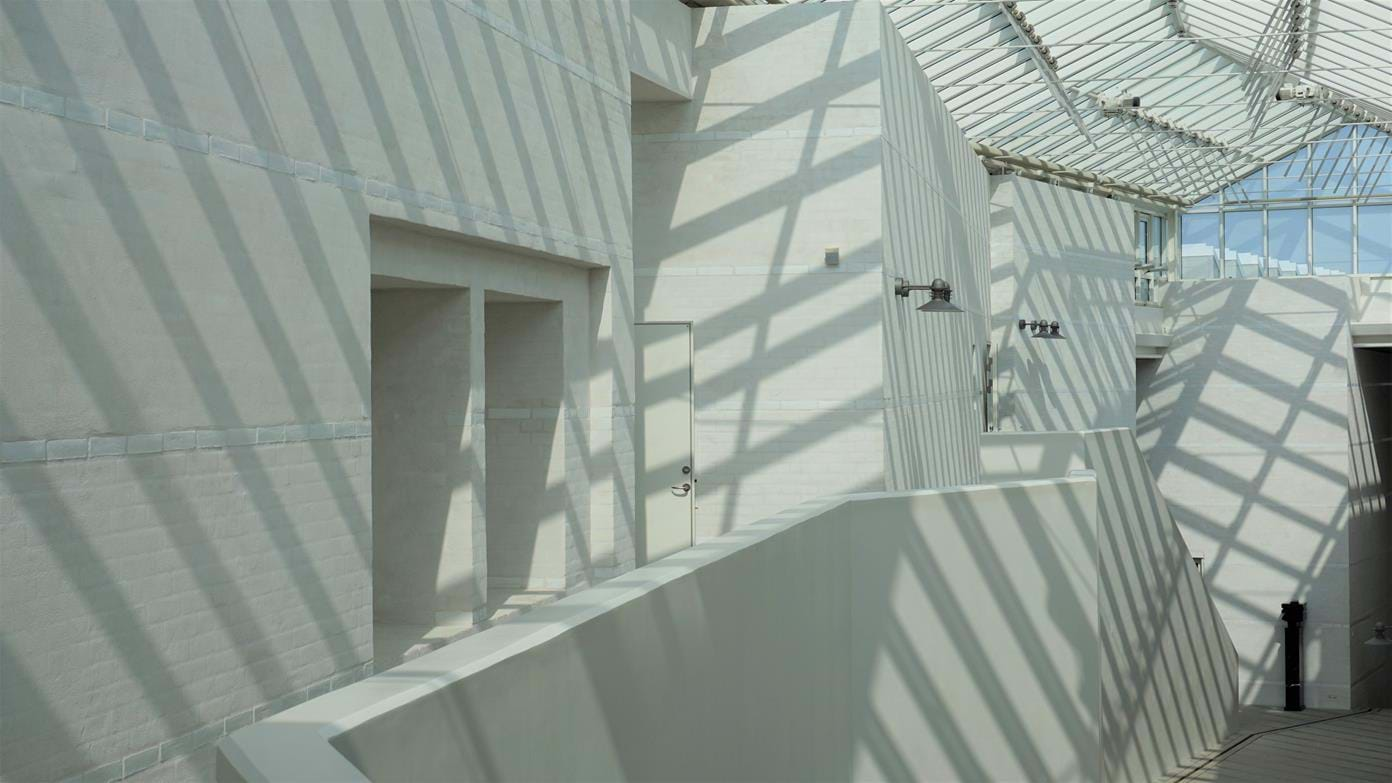 ARCHITECTURE THAT INSPIRES
The white building is a result of an official case competition to design Bornholm Art Museum in 1990 won by the architects Johan Fogh og Per Følner.
The museum opened to the public in 1993 and quickly became an audience success among Bornholmers and tourists. Thus the museum expanded in 2003 to achieve more space for exhibitions, administration and storage.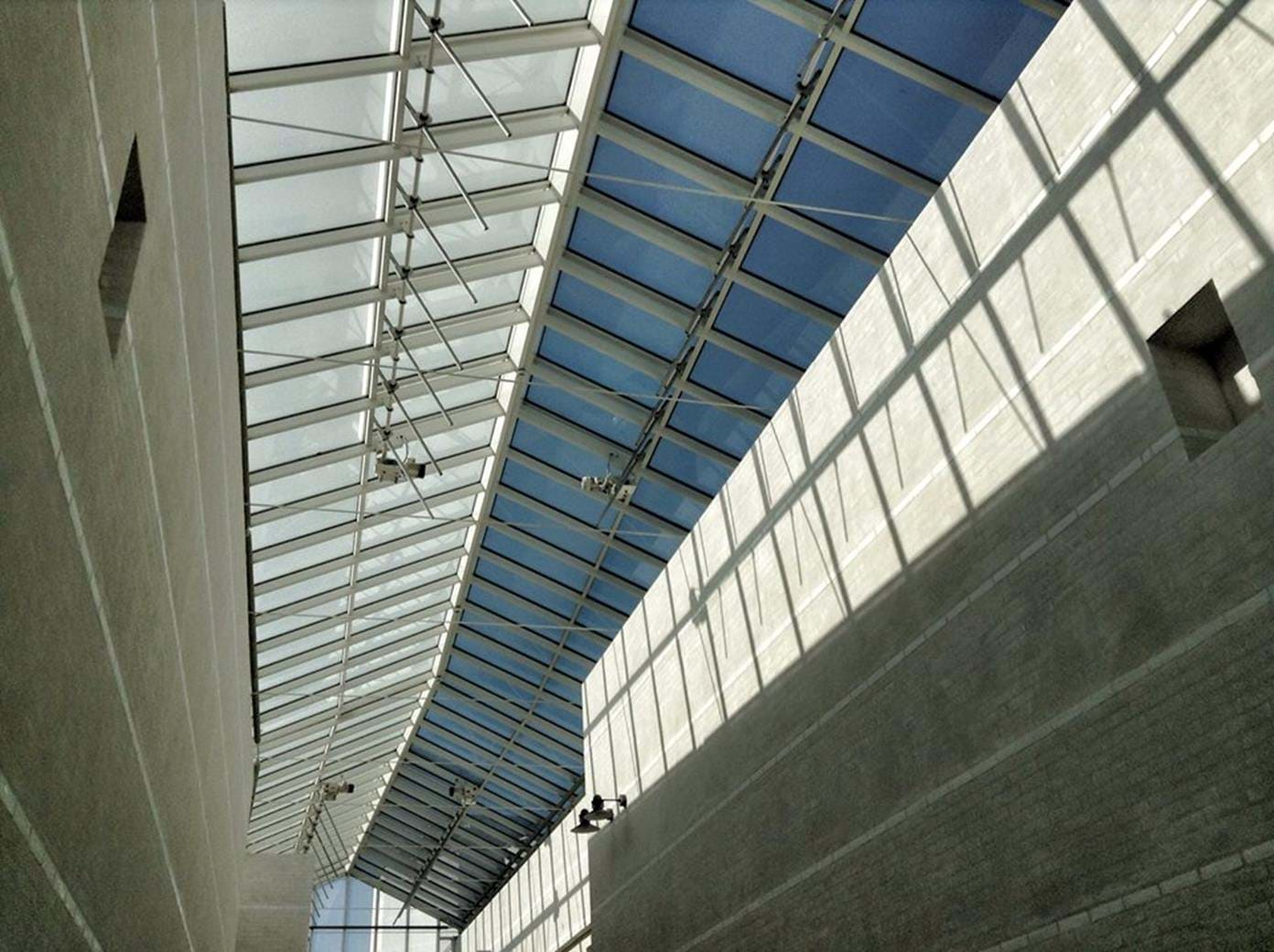 Bornholm is famous for its unique light, which is brought into the building by quirky placements of small windows and of course the transparent ceiling connecting the museum's galleries as well as the skylight halls.
The museum is more than 4.000 m2 in three levels following the slope to the cliffs. The museum is considered one of the best examples in modern Danish architecture.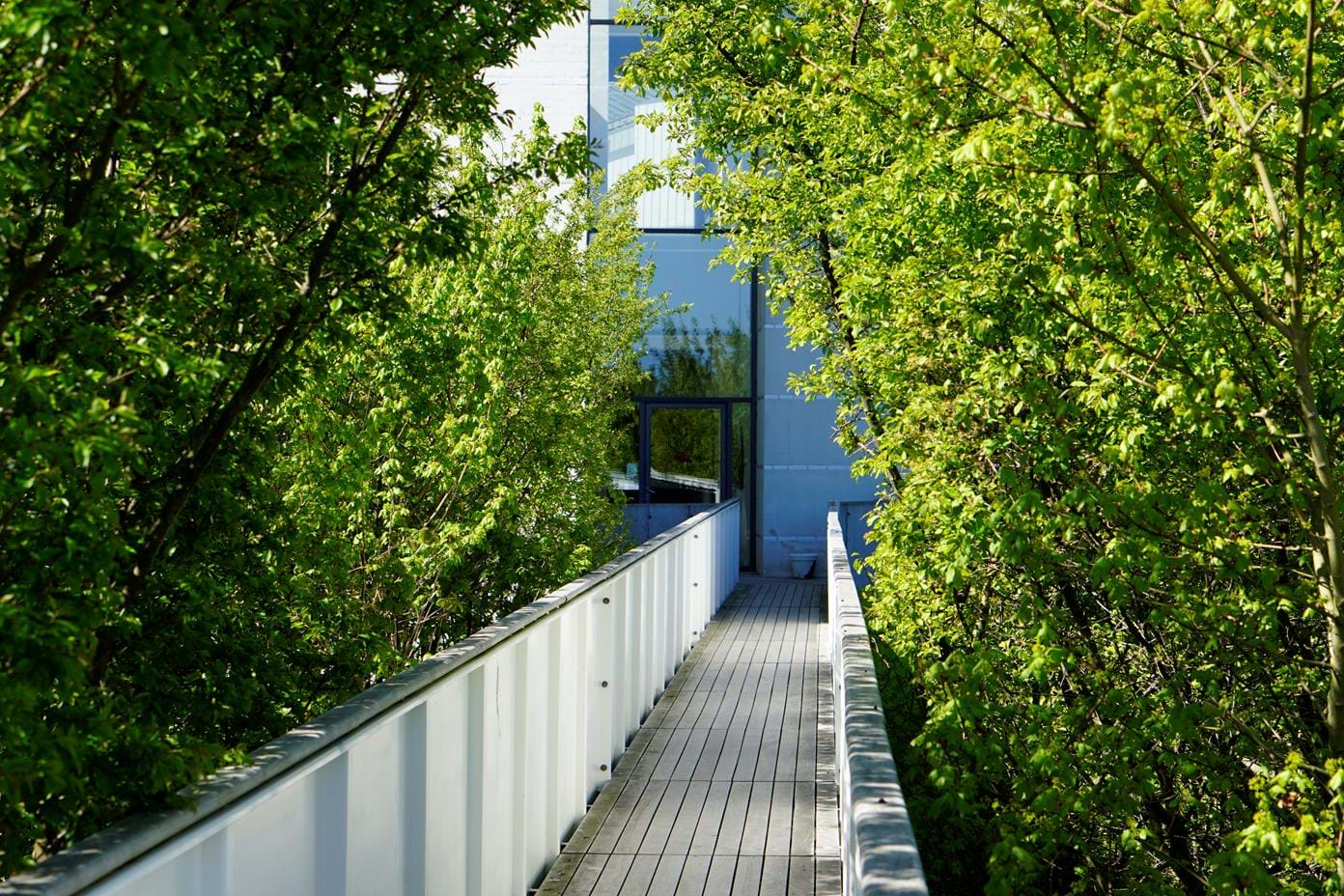 When you enter the museum you are welcomed by the Sanctuary Spring (Helligdomskilden), which was said to have healing powers during the Middle Ages.
The building encourages exploration. You can find your own way into the galleries or even feel like entering a maze.
Go to the tower or the outside museum bridge to take in some fresh air and enjoy the stunning view of the Baltic Sea and the green surroundings.