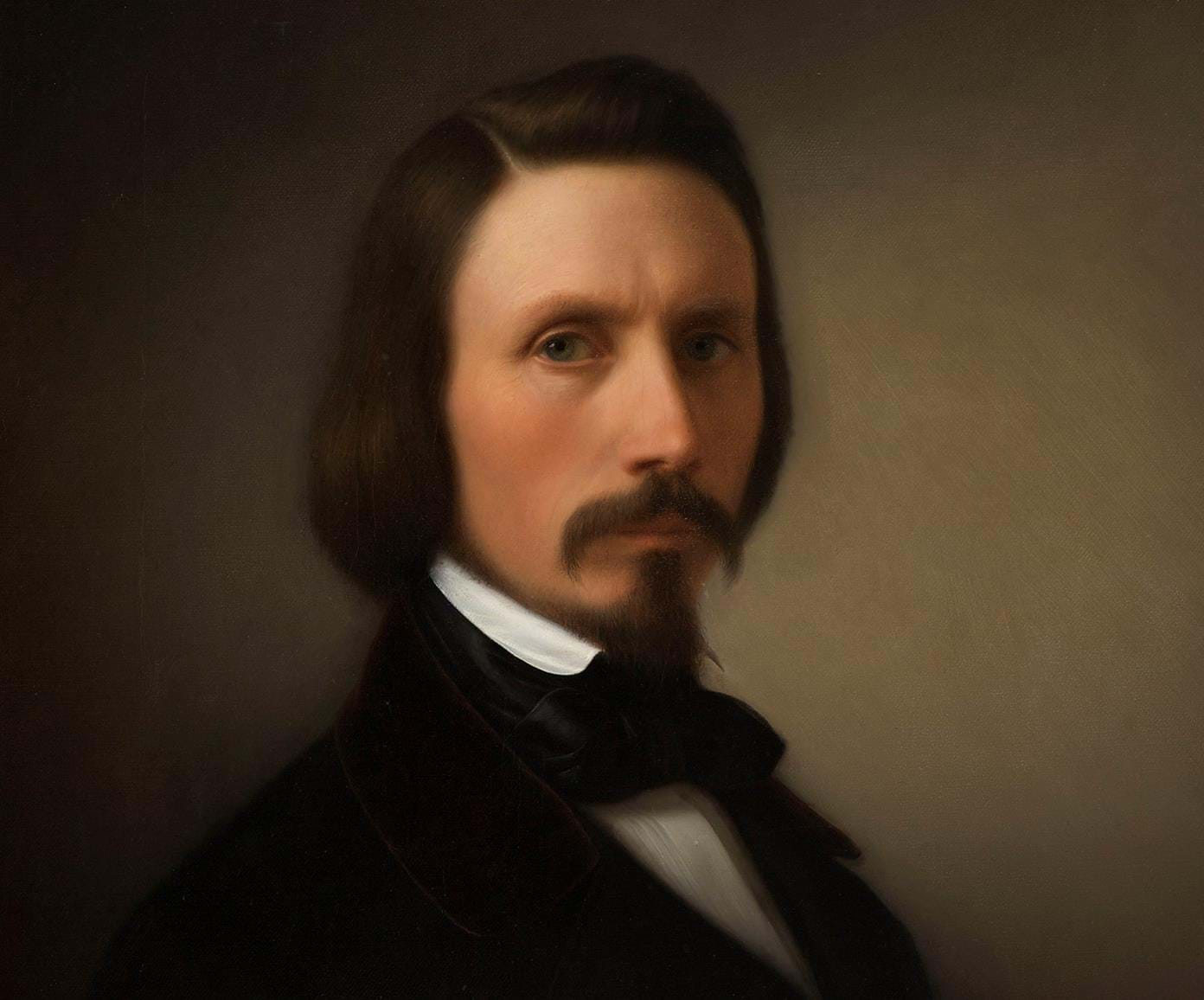 The works of Lars Hansen (1813-1872) make the very foundation of Bornholm Art Museum's collection. Today, however, it is more his thoughts that characterize the museum than his art.
To fulfil his vision of creating an art museum on Bornholm, he bequeathed his fortune to the construction of Bornholm Art Museum and a technical school in Rønne.
Lars Hansen wanted the citizens of Bornholm to have education as well as cultural upbringing, and he also donated his own works to the future museum.
Lars Hansen was born on Bornholm. He was mainly known as a portrait painter, i.a. for the Swedish Royals.
Thanks to a few representative portraits, including a portrait of Adam Oehlenschläger, Lars Hansen was also renown in Denmark.
His time in Rome was perpetuated through William Bergsøe's novel from Piazza del Popolo. Hansen served there for several years as secretary and librarian in the Scandinavian Association.