POST-WAR ERA
The strong expression of the 1920s seemed to have influenced the generation that came to Bornholm in the first post-war years.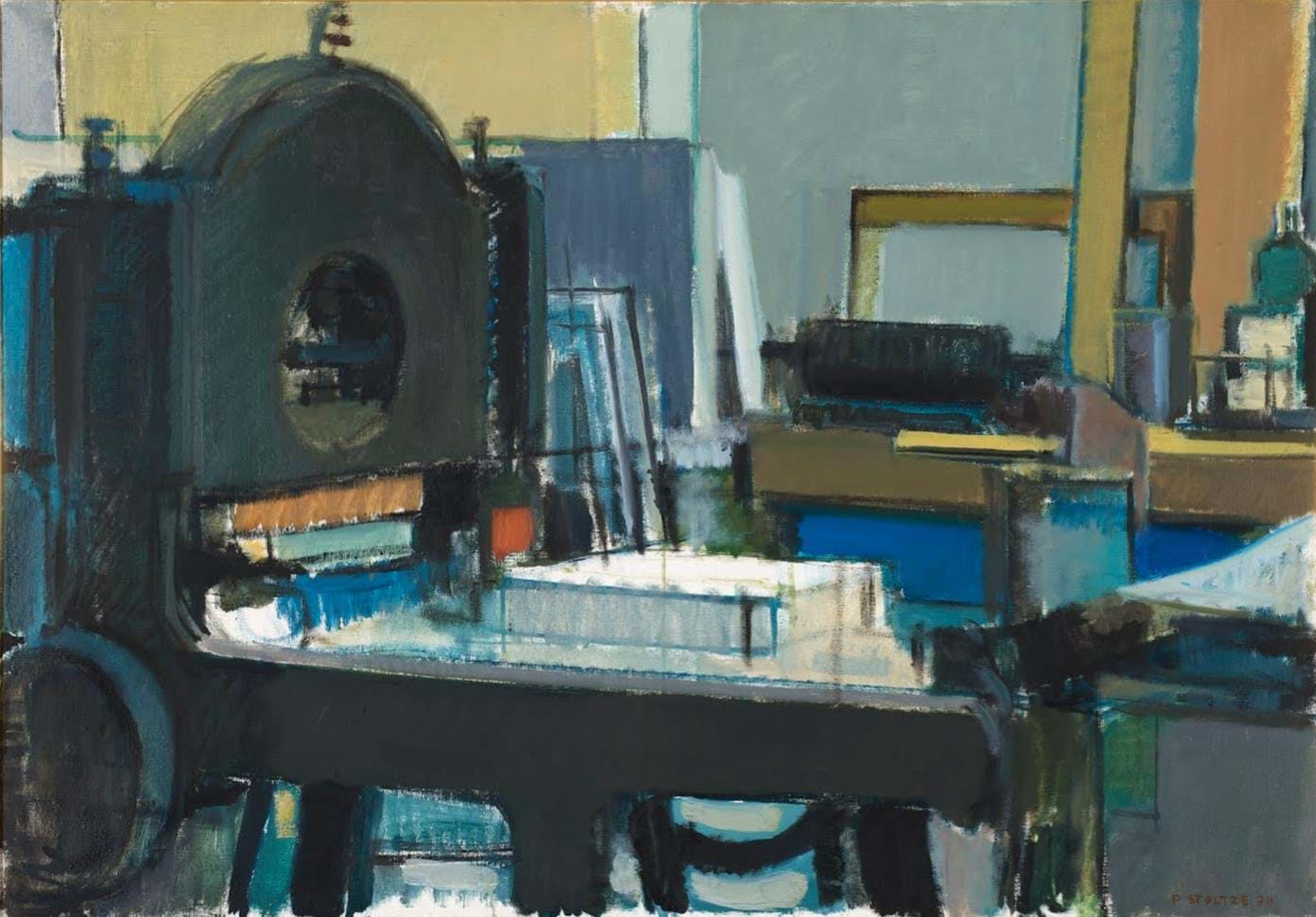 Painters as Niels Østergaard (1924-1974), Mogens Hertz (1909-1999), Paul Stoltze (1922-2014) and Peder Gilkær (1918-1997) were responsible for giving the romantic-influenced landscape painting a renaissance.
They did so to show their deep respect for what had already been made, combined with the belief in their own worth and inspiration from the life-giving nature.
During the same period, the sculptors used Bornholm's rich natural materials as a starting point for their work.
In the 1960s Ole Christensen (1932-2000), Søren Georg Jensen (1917-1982) and Jørgen Haugen Sørensen (1934-) explored the possibilities and potential in the extruded pipes from Rabækkeværket in Rønne and made pipe sculptures of the prefabricated sewer pipes.
Later, the three sculptors went separate ways. Ole Christensen developed his own new vitalistic expression in the sculptures.
Søren Georg Jensen created his sculptures based directly on the granite's crystal structures while Jørgen Haugen Sørensen developed a modern surreal expression, where the aesthetic pleasure is combined with the morbid ugliness.