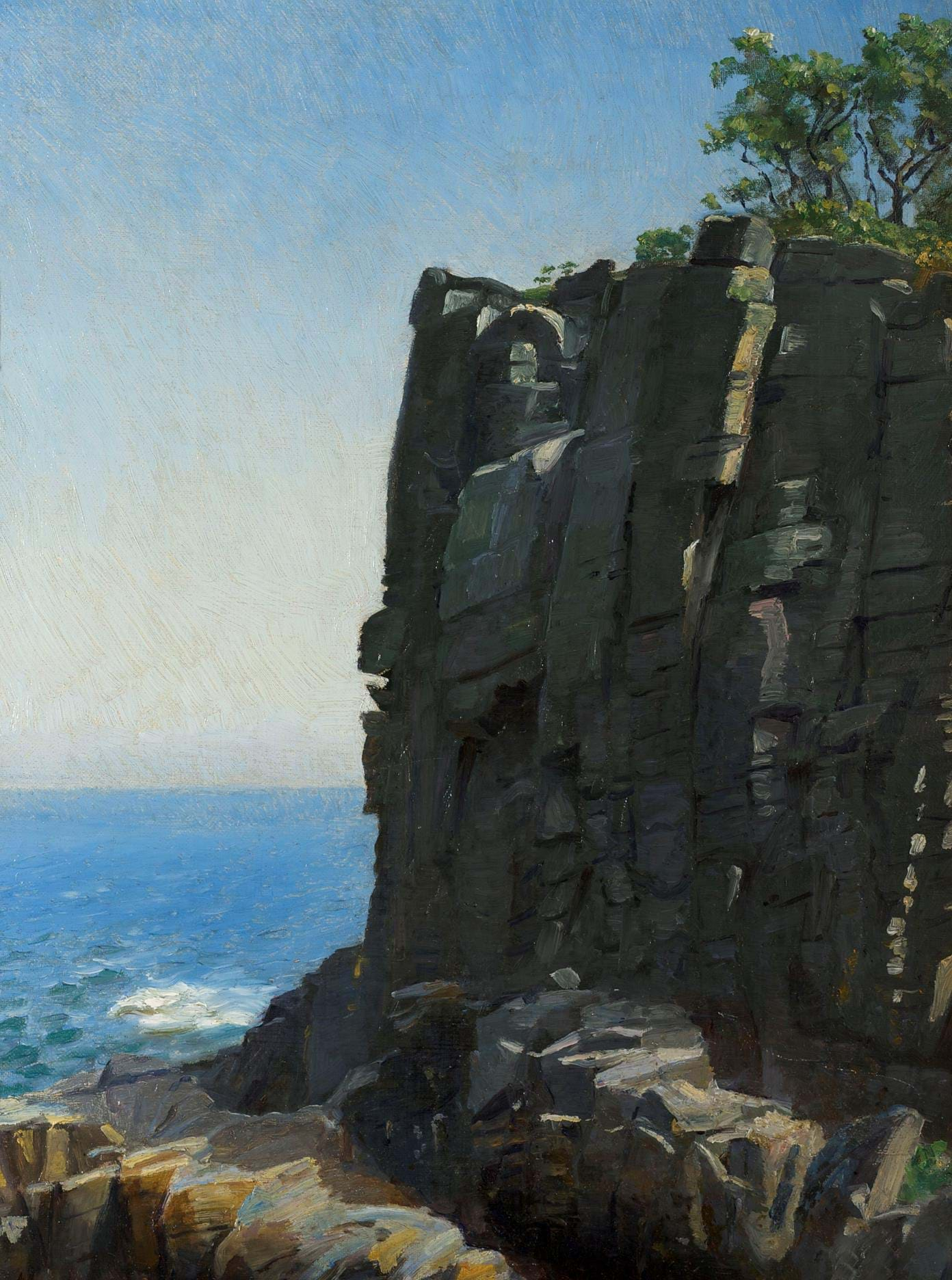 THE SKAW PAINTERS ON BORNHOLM
Kristian Zahrtmann and Holger Drachmann (1848-1908) knew each other. Drachmann was often visiting Bornholm during the years 1865-1874 while creating a number of paintings.
They both stayed at Erichsens Gård. Today it is an old preserved town house that you can visit in Rønne.
First Holger Drachmann was a painter, later he became known for his poetry. Drachmann was gifted with both talents and expressed himself through the two art forms throughout life. Both as a painter and a poet, he followed the tradition of the time.
In addition to Drachmann's paintings from Bornholm, there are also a number of ceramics which he has decorated with seascapes and maritime motifs at Hjorth's Fabrik in Rønne from these years.
In fact, several Skaw Painters were linked to Bornholm, including Michael Ancher, court painter Lauritz Tuxen and Otto Haslund.
Skagen and Bornholm have certain similarities that attract painters. Both Skagen and Bornholm are known for the their exceptional light, however Bornholm was unique because of the rock formations, which still can be seen e.g. at the Sanctuary Rocks and by Hammershus.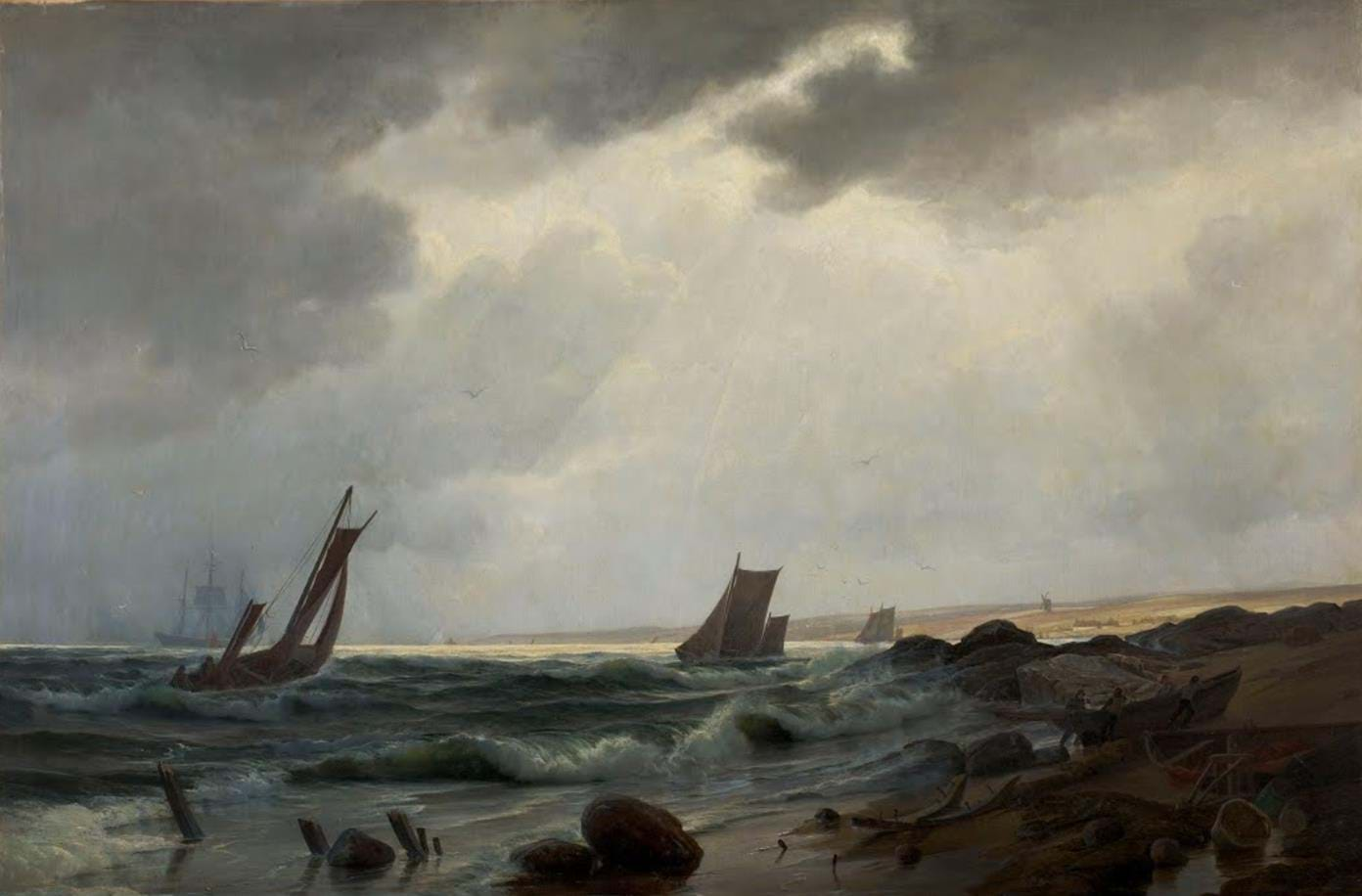 Michael Ancher (1849-1927) was born in a small town called Rutsker and grew up in Rønne. He left Bornholm while he was still young and met his future wife Anna in Skaw (Skagen), where he settled.
After this, he painted only a few paintings of Bornholm while he was on brief family visits on the island.
On of his beloved genre pictures By a sickbed from 1879 portrays with great empathy a distinctive Bornholm environment.
DE FRIE STUDIESKOLER
Lauritz Tuxen (1853-1927) who played a central role among the Skaw painters visited Bornholm occasionally.
He was together with Zahrtmann and P.S. Krøyer co-founder of De Frie Studieskoler. Tuxen thus helped to promote the new painting to Denmark at the same time as he was Europe's leading painter of the Royalties.
Tuxen came to Bornholm in 1876, but especially during his last years of life in the 1920s, he had an almost permanent summer stay in Gudhjem. Here he painted a number of captivating paintings.
Otto Haslund (1842-1917) also drew and painted several times on Bornholm in the period 1868-1871.
Haslund often accompanied Zahrtmann and spent the summer on the island, painting motifs from, for example, Gudhjem.