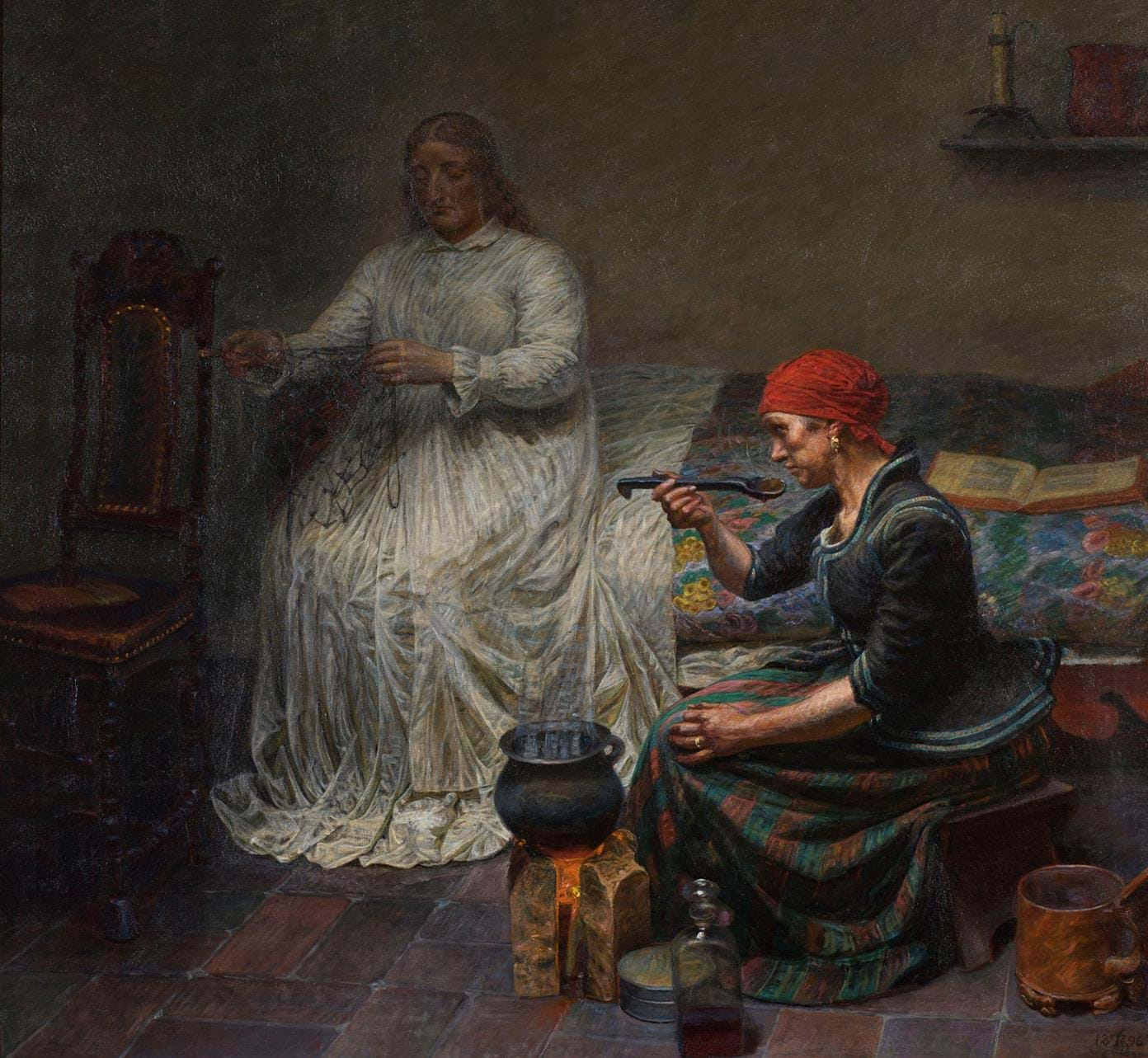 KRISTIAN ZAHRTMANN'S IMPACT
Kristian Zahrtmann (1843-1917) was a painting student under Vilhelm Kyhn. Zahrtmann is a native of Bornholm, born in Rønne. His incredible painting methods introduced a new epoke in visual art on Bornholm.
Zahrtmann was one of the initiators to the art school 'Kunstnernes Frie Studieskoler' (1885-1908). Later the school became known as the 'Zahrtmann school' because of his impressive influence.
His great ideas was combined with a pedagogical talent, which is why he influenced several generations in Danish art painting. Including the Bornholm painters e.g. Karl Isakson, Olaf Rude, Edvard Weie, Oluf Høst, Niels Lergaard, Kræsten Iversen and Richard Mortensen.
However, it was not Zahrtmann who motivated the students to go to Bornholm at the time. He preferred to take his entourage of painters to the small Italian mountain village of Civita d'Antino during the summer.
Instead it was one of his students, A.S. Danneskiold-Samsøe together with Axel Salto and the art writer Paul Uttenreitter, who encouraged Zahrtmann to explore the newly discovered, uncultivated artistic scenery on Bornholm and Christiansø.